Thank you for visiting our new Internet site. As an up,and moving ministry we want to give you the opportunity to stay in touch with the C.T.C.O.R. familiy.

At present, our web site is still under construction. We are making an effort to present you with our entire spectrum of information as soon as possible. At this point we can provide you with information regarding service times and special events . Service Times are as follows

Sunday 9:45 a.m. Christian Education

Sunday 12 noon Morning Worship Service

Wedensday 7:00 p.m. Prayer Service

Thursday 7:00 p.m. Bible Classs

WOMEN'S DAY 2008

ONEVISION,ONE MIND, FULFILLING DESTINY AND PURPOSE...

SUNDAY MARCH 16TH 4:00 P.M.

GUEST SPEAKER CO PASTOR DELORES FERGUERSON

WORLD DELIVERANCE TEMPLE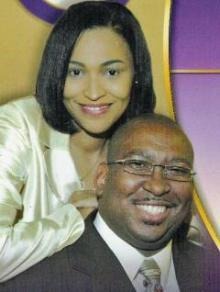 The emphasis of our site is reaching out to empower the family and community. If this topic is of interest to you. Check this site later, please.

In the meantime you can reach us at 313 278 8282. We are looking forward to hearing from you. You can also contact us at our e-mail address: pastorchristtemplecityofrefuge@comast.net

If you are not familiar with our ministry and your first contact with us is online: We would be pleased to hear from you! Please let us know what your needs and questions are, we will be more than happy to help.

In brief, you should know the following about us: our ministry was established in 1998 and has been responsible for providing outstanding ministry services in the City of Inkster.. Our specialties are in the areas of Community Service, Leadership Development, and Youth Empowerment , life principles, Innovation, Impact.. C.T.C.O.R.

" In the Heart of the City with the City in our Hearts"

Our friends and family particularly value our Love for GOD and OTHERS .

When visiting Wayne County Stop at C.T.C.O.R. Life Changing Ministry

We are located at




<a href="http://www.afterschool2010.org"><.br><img border=0 src="http://www.afterschool2010.org/Partner_images/partner_120x90a.gif"><./a>